Golfers…. As our course improvements continue, we want more feedback from you…. Please go to our Instagram and Facebook pages and watch for contests… Help us remake Sterling Hills Golf Club while having fun and winning stuff!
Check out this video from June 13th on an update to our 17th fairway that many of you are sure to like!
Just click on this link immediately below to watch it.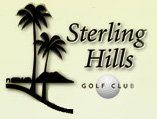 STERLING HILLS GOLF CLUB –
" A great value for Ventura County Golf!"
"Southern California!"   GREAT GREENS FORE NOT MUCH GREEN!"
June 22nd special event coming up soon :
PAR 3 SPECIAL EVENT
JUNE 22ND  –  4:00 PM SHOTGUN
*$65 ENTRY FEE INCLUDES MEMBERSHIP IN OUR GOLF CLUB!
*$35 ENTRY FEE FOR CURRENT MEMBERS
* PRIZE$ FOR CLOSEST & SECOND CLOSEST TO THE PIN
* NINE HOLES – ALL PAR 3'S – 75-200 YARDS
* PRIZE$ FOR LOW GROSS AND LOW NET SCORES
* MAKE YOUR OWN FOURSOME
* OPTIONAL SKINS GAME – $15 GROSS AND NET
* FUN FOR EVERYBODY
805-604-1234 WITH YOUR NAME & HANDICAP INDEX.